Dr. Fulton offers complete care for pregnant patients, from confirmation of the pregnancy, through the delivery of the baby, to the postpartum checkup.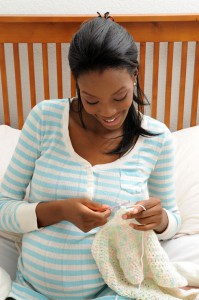 Obstetrical services provided include:
family planning counseling
complete prenatal care
non-stress tests
gestational diabetes
twins
hypertension
preterm labor
toxemia
For any other issues that may arise during the course of a high risk pregnancy, we have access to maternal fetal medicine specialists affiliated with the two local medical schools.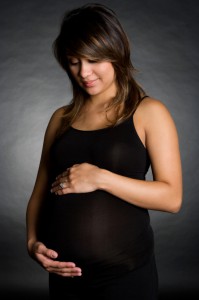 What to expect at your prenatal visits
In a normal pregnancy, you will have 12 to 15 office visits with Dr.Fulton before your baby is delivered.  At your first visit, we will confirm your pregnancy, establish the due date, identify any potential problems and develop a plan of management.  Dr. Fulton will also make suggestions for further reading about pregnancy, labor and delivery.
Typically, prenatal visits during the first and second trimesters occur every four weeks.  During the first trimester, we will monitor your weight and check your urine for signs of a number of conditions, including infection and diabetes.  We will also monitor your blood pressure and address any difficulties or problems you may have.
In the second trimester, we will start to measure the uterus and watch for appropriate growth.  We will also continue to monitor your vitals and check your urine for medical conditions.
The frequency of visits increases in the third trimester.  You will begin to come in every 2 to 3 weeks.  Once you reach the last 4 to 6 weeks of your pregnancy, you will see Dr. Fulton on a weekly basis.  During the final trimester, we will continue to identify and address any problems you may have.  In addition, we will begin to check your urine for signs of hypertension and plan the type of delivery.
Most blood work will be obtained during the first or second prenatal visit.  We also offer testing for neural tubal defects and chromosomal abnormalities.  We will perform laboratory blood work for pregnancy diabetes at the beginning of the third trimester.
Ultrasounds are performed for medical indications, including confirmations of dates, fetal assessment and multiple fetuses.
Dr. Fulton currently delivers at Memorial Hermann Northwest Family Birthing Center.  During the pregnancy, you will need to register at the hospital, where you will have an opportunity to sign up for Lamaze prenatal classes and take a tour of the beautiful birthing center.  For more information about registering at the hospital, please call 713-867-2000.
Dr. Fulton will see you in the office for your postpartum checkup after your discharge from the hospital.