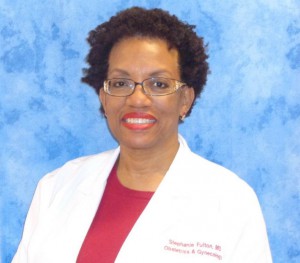 Dr. Stephanie C. Fulton is a graduate of the University of Texas Medical School in San Antonio.  She performed her ob-gyn residency at Franklin Square Hospital in Baltimore, Maryland and at St. Vincent's Medical Center-Richmond in New York, where she also served as Chief Resident.  After residency, Dr. Fulton served in the U.S. Public Health Services' Indian Health Service, where she gained extensive experience in treating high-risk pregnancies.
Upon completing her tenure in the Public Health Service, Dr. Fulton established her practice in Houston.  She has been on staff at Memorial Hermann Northwest and other hospitals in North and West Houston.
Dr. Fulton is a board-certified member of the American Board of Obstetrics and Gynecology.  She is also a fellow of the American College of Obstetricians and Gynecologists.